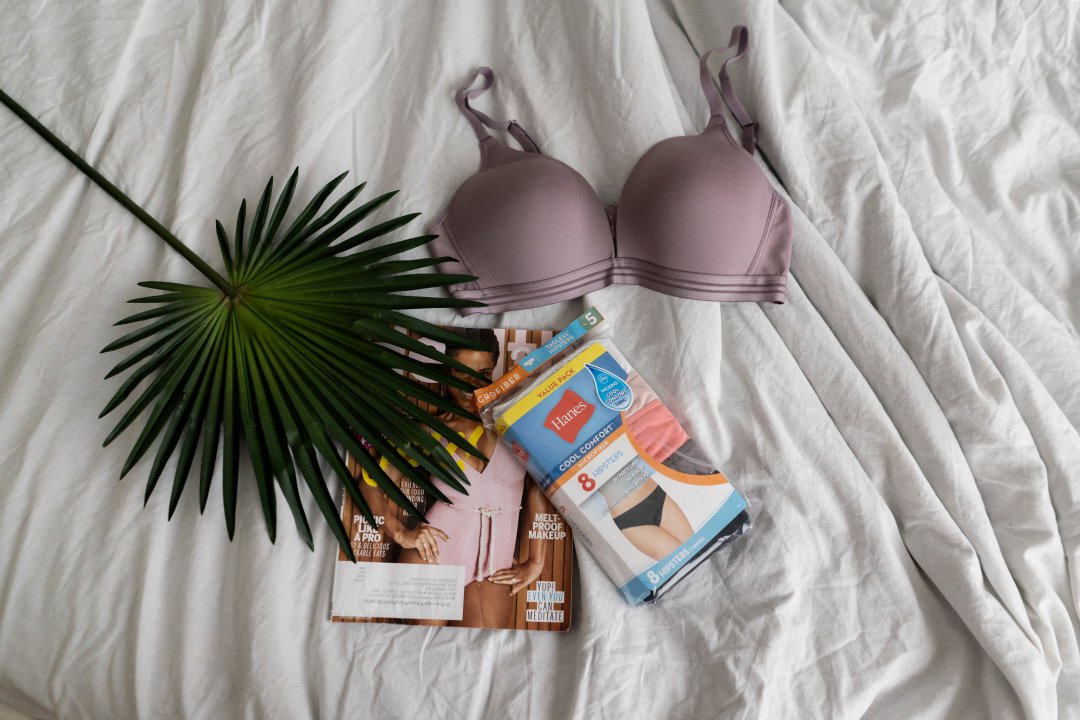 Sponsored by Hanes
If there's one thing I love it's being comfortable! I'm the person that as soon as I enter the house my outside clothes come right off and I slip into something more comfortable. Since I work from home, I spend a lot of time well, at home. And in these scorching summer months all I want is to do is stay cool and be as comfortable as possible. Which is why I'm partnering with Hanes to share my morning routine and how I stay cool and comfortable!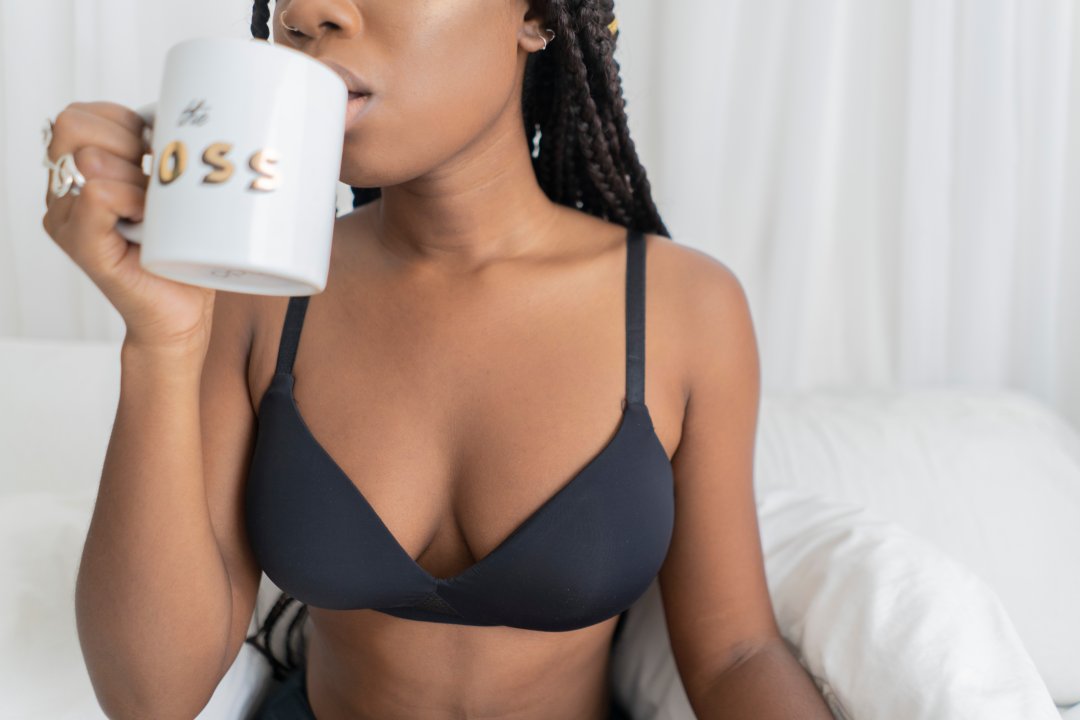 When I first wake up in the morning. I drink an ounce of Aloe Vera juice and a cup of tea. I'm in love with tea and drink about 1-2 cups a day. I start the day with a cuddle from Nina (my dog) and read a chapter of a book while sipping on my tea. I like to start my mornings off without immediately opening my phone. The Oh So Light Foam ComfortFlex Fit® Wirefree Bra fits like a glove – I can barely even tell I'm wearing a bra half the time. Especially since there is no tag on it, (they always make me so itchy!). I throw a t-shirt on over it when I have to take Nina out and you can't even detect it under my clothes. With the Cool Comfort™ Microfiber Hipster Panties, I seriously feel like I'm not wearing anything. They are seamless for a no panty line experience and spandex allows them to move with you all day. I don't really own pajamas so these are the next best thing to wear around the house and even better for under clothes. The Cool Comfort™ fabric wicks away moisture to help you stay dry, which is basically necessary in this 100 degree weather we've been having lately.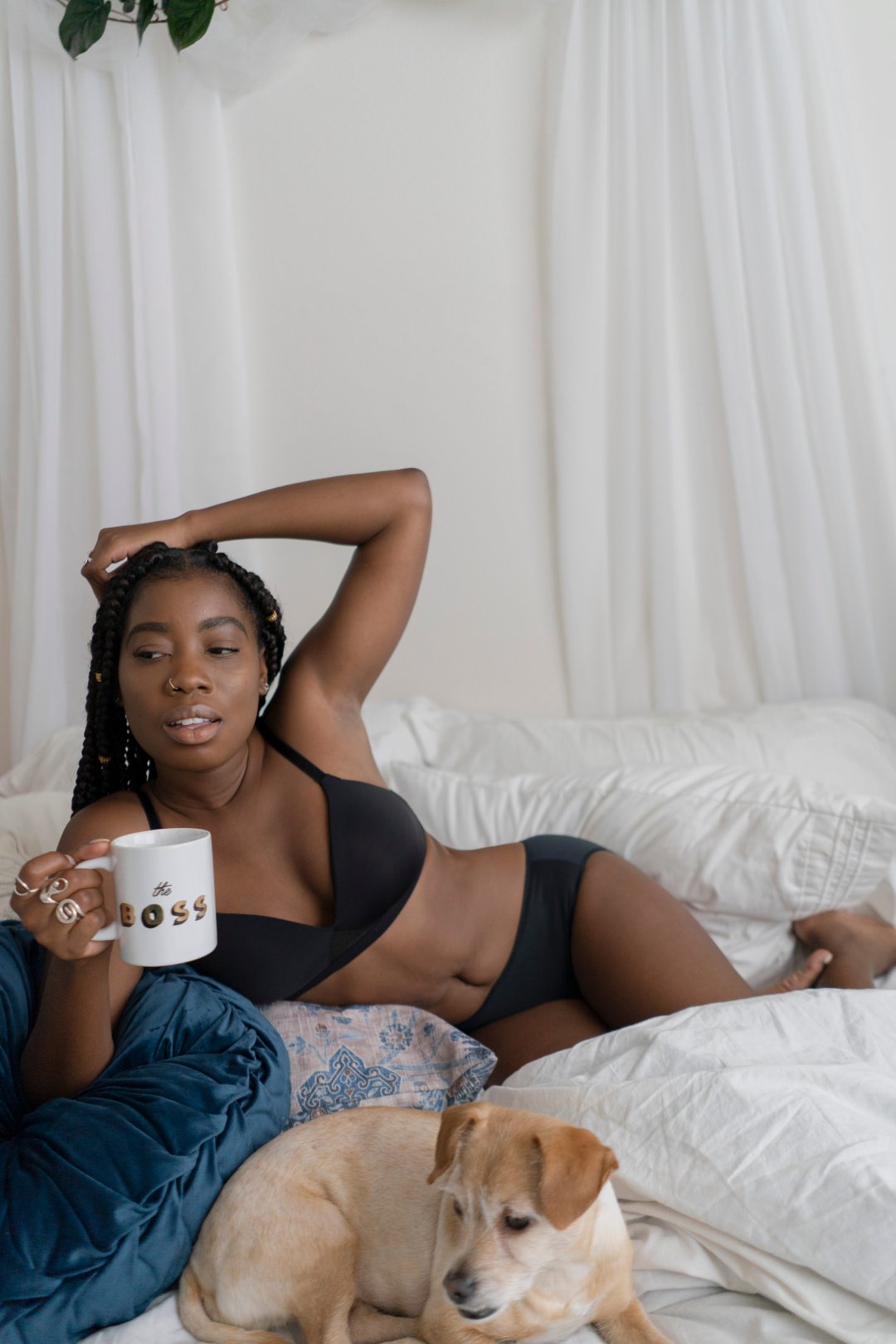 After I finish my morning routine, I head out to the living room to catch up on emails and start the day. I have a desk I can work on but more often than not I end up on the couch with my laptop, a notebook, and Friends playing in the background. In addition to the microfiber undies, I love a good cotton underwear and the Hanes Cotton Stretch Bikini has a ComfortSoft® waistband which stretches when you do. It is also really flattering on your curves. They are perfect for lounging around the house too with the breathable cotton fabric. I don't love blasting the AC so this fabric is perfect to keep me cool.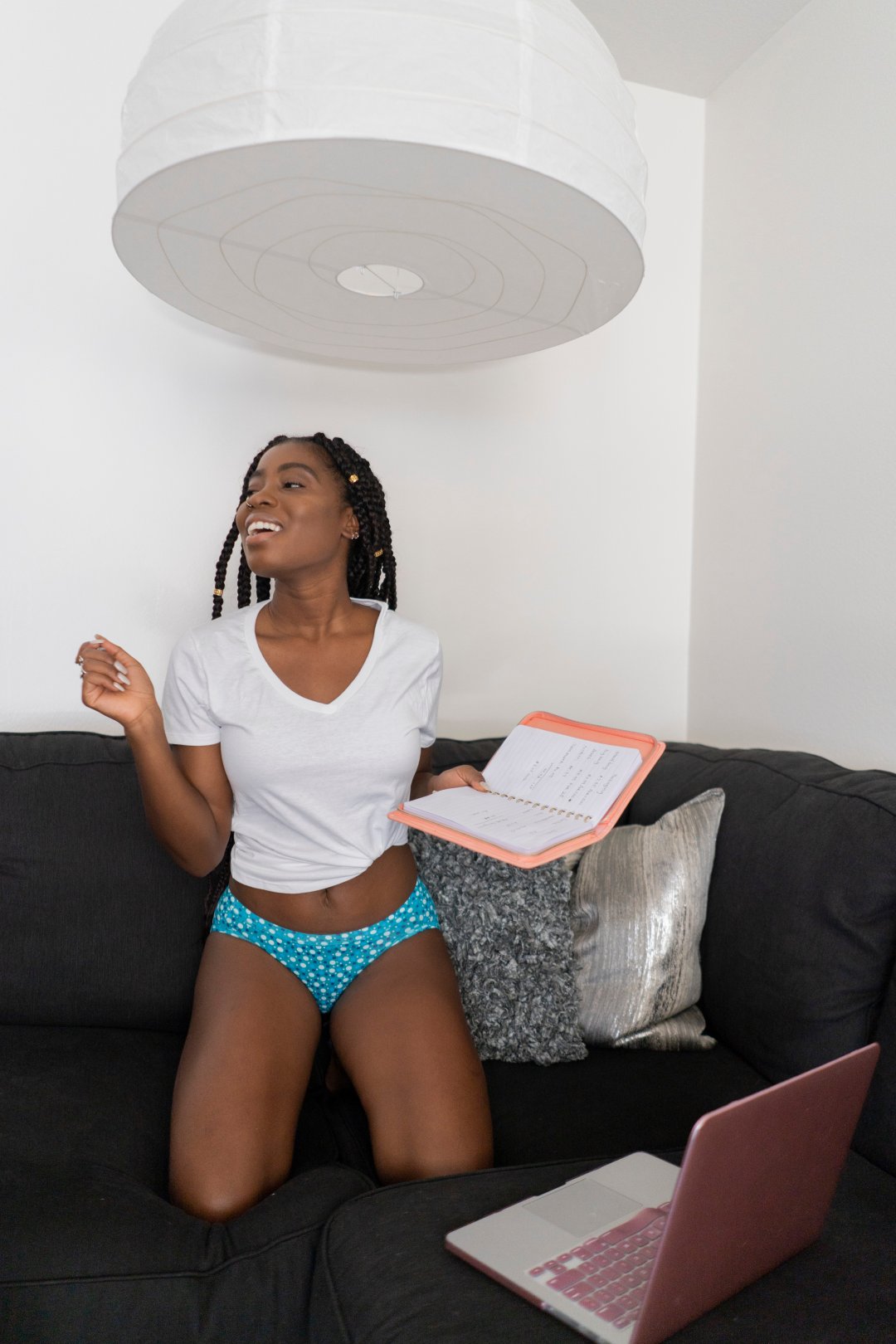 And nothing is better than a Hanes Nano-T ® V-Neck Cotton t-shirt. I pretty much wear one every day now around the house and to run errands.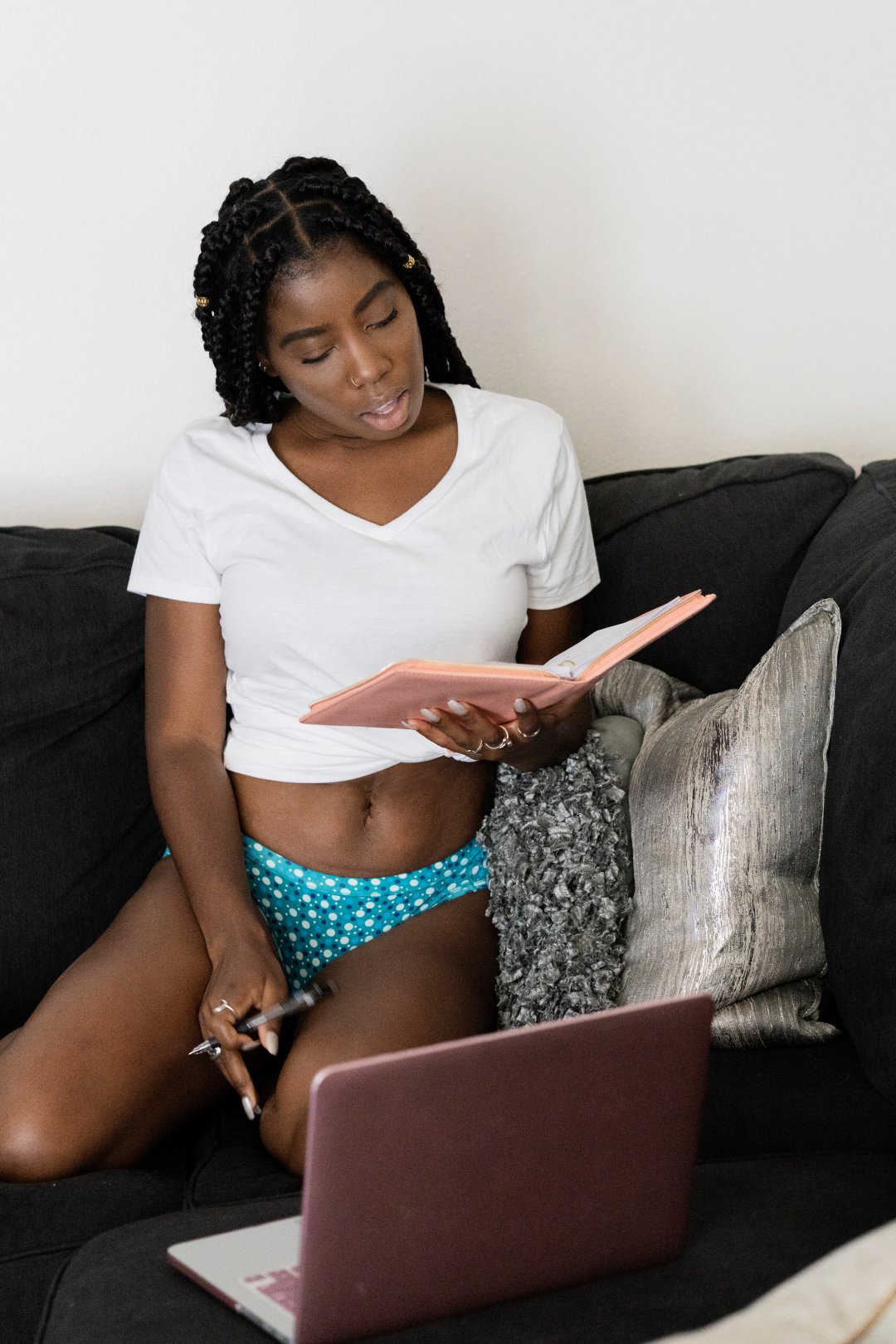 Sitting all day is actually terrible for you so I try my best to get up and stretch my body outside on the balcony while enjoying the weather. It's nice to take a break and remember there's a whole world out there. Sometimes when you're stuck inside so long you forget! The next best thing to a t-shirt is a t-shirt bra and the Hanes T-shirt Soft Foam Bra is my favorite because it's wireless! The ComfortBlend® fabric makes it feel like you're wearing a t-shirt and the spandex makes it move with me easily when I'm getting a good stretch in. The Sport™ Performance Fleece Jogger pants I'm wearing also wick away moisture because of the Cool Comfort™ fabric and I love the way they fit me. I also throw these on when I have to run down to check the mail or walk Nina.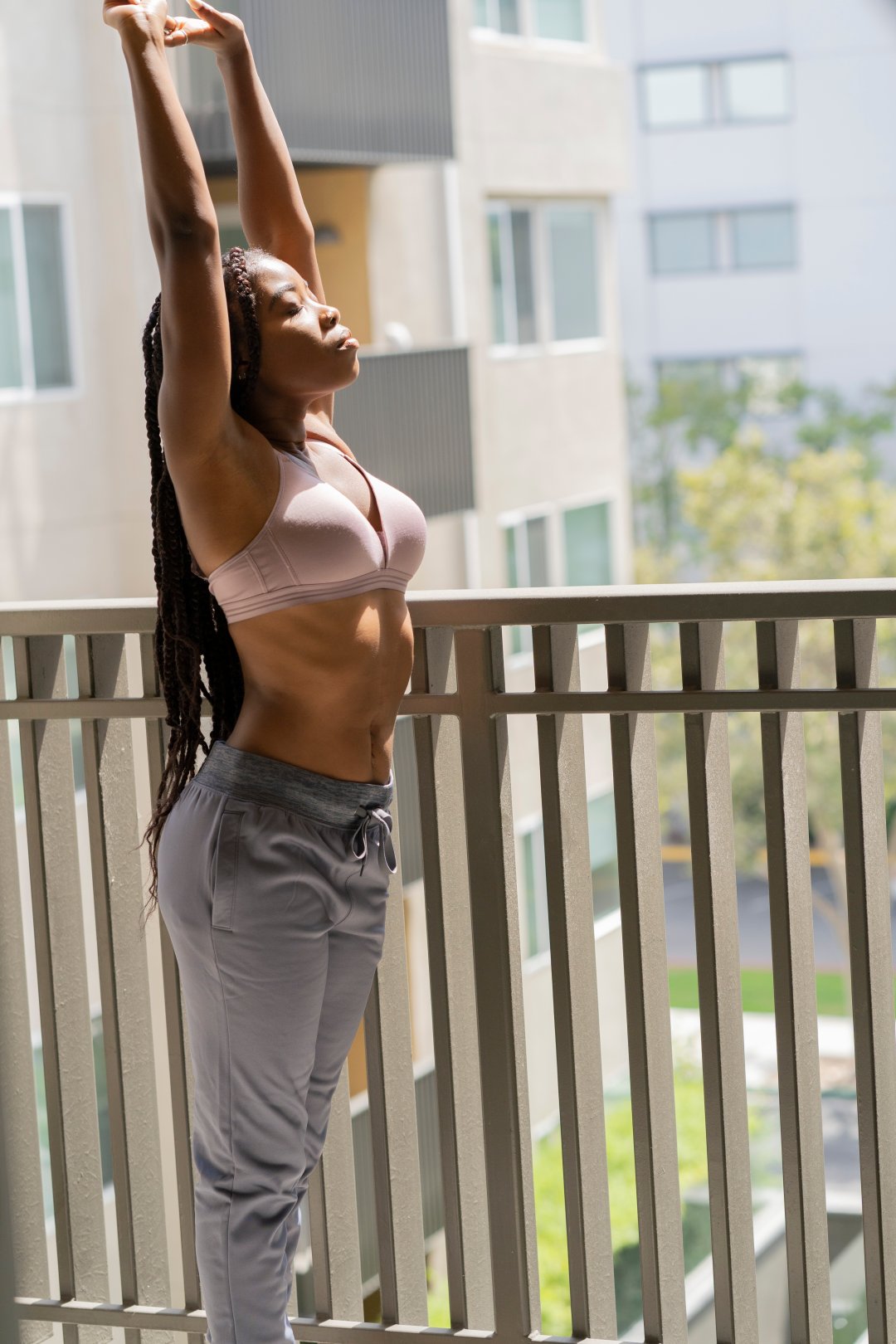 When it comes to comfort. Hanes is winning! And I love how affordable the price point is for such great quality product.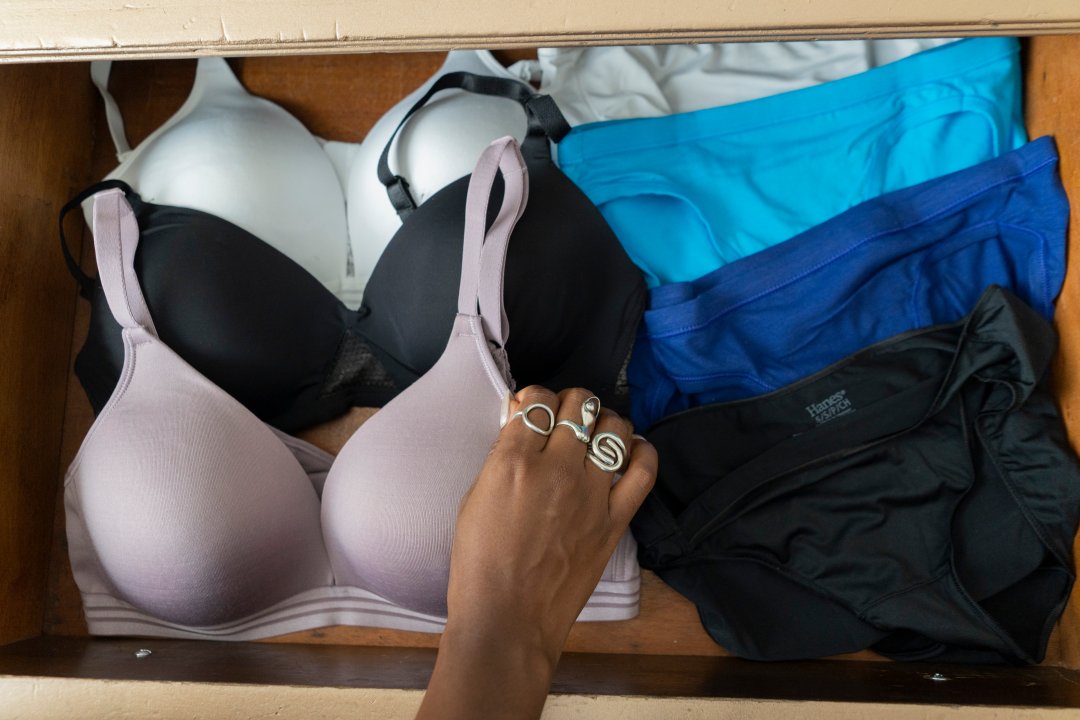 When you feel comfortable in what you're wearing and it's flattering to your body, you feel like you can do anything – which Hanes likes to call, Comfydence! You'll find me all summer staying cool and comfortable in my Hanes. Hope you all stay cool out there in this heatwave! #BeComfydent
Related Posts :
Comments
comments